Farmel takes new ERP system into use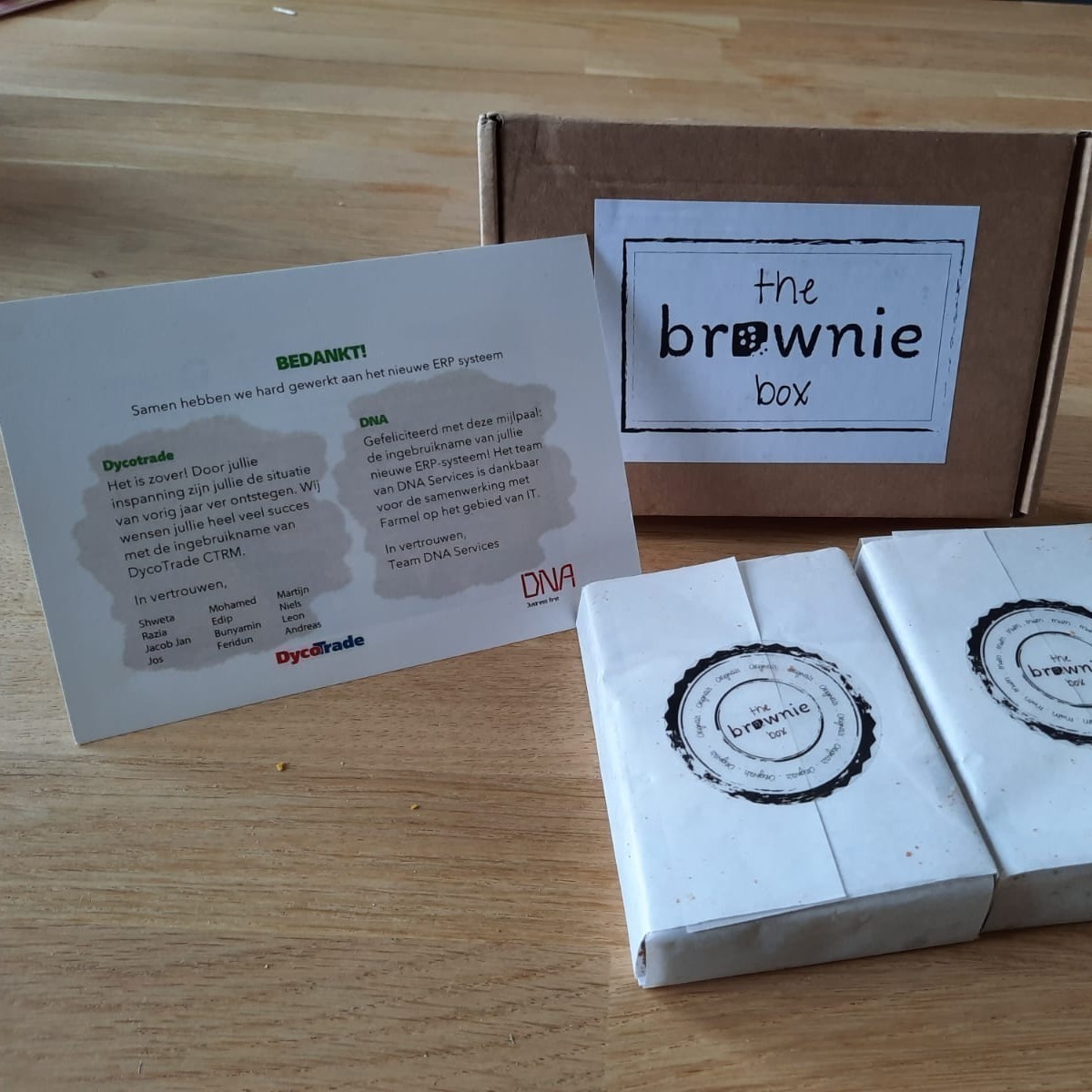 As of March 1, Farmel has made the transition to a new ERP system in collaboration with Dycotrade and DNA Services. All departments within Farmel now use a single system that makes managing all business processes more efficient and transparent. This is a strategic step to strengthen and prepare Farmel for the future.
"We worked for two years to set up the system properly and to connect it to Farmel's business processes. This was quite a job that was carried out in collaboration with Dycotrade and DNA Services. To celebrate the go-live in this special period, we surprised all Farmel employees with a treat through the letterbox, " says commercial director Aris van Ommeren.
ERP system
Farmel's ERP system connects all supporting business processes. For example, the administrative processes have been automated, so that there is even more focus for the customers. This also results in having more room for growth and to realize certain ambitions.
Agility and solution driven
The entire organization has worked hard the past few years on the successful implementation of the system. General director Jetze Kempenaar is proud of the team and very satisfied with the result and the cooperation with the IT partners.
"Our strategic plan stipulates that Farmel stands for agility and solution-driven. The process of going live the past few weeks is a perfect example of this. Everyone shows that they can and want to adapt to the new system", says Jetze Kempenaar.