About Farmel
Farmel is a fast-growing and dynamic company that is mainly active in the (inter)national trade in raw milk and various dairy products, including powder and butter. Thanks to our extensive network of our own dairy farmers, we can maintain a large and stable milk volume at all times. In this dynamic market, we can therefore operate flexibly and deliver what the customer needs. Farmel has the drive to meet these needs as quick as we can.
In addition, we provide various services to support the dairy farmer in his daily business. This includes production rights and livestock solutions.
By maintaining short lines of communication and personal contact, we do business in an efficient, decisive, and trusted manner within Europe and far beyond.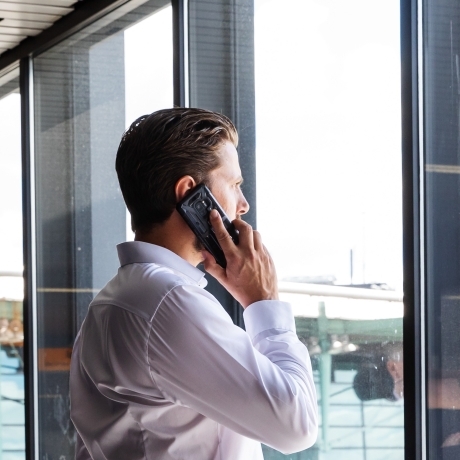 Mission
At Farmel, our mission is to be an agile, global dairy partner by offering our customers:
Flexibility
Logistic solutions
Risk management
We think in solutions and maintain a high standard in our services by communicating directly with our farmers, customers and other supply chain partners. By doing so, we all work towards a common goal without loosing sight of the always changing business environment.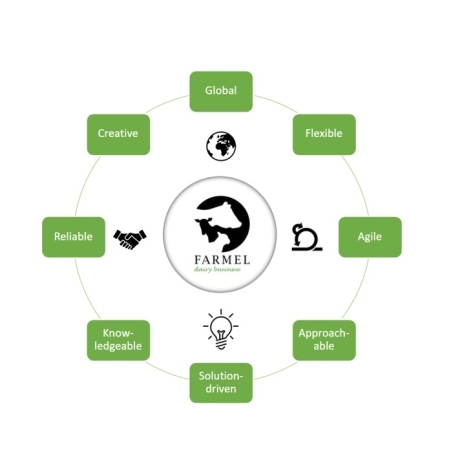 Core values
Our core values stand at the center of our services and have led to our successes. As a company, we uphold our core values by:
Offering a solution driven mentality
Maintaining the ability to adapt to your needs
Enabling our customers to communicate with us in a direct and reliable fashion
Combining the theoretical and practical knowledge of our professionals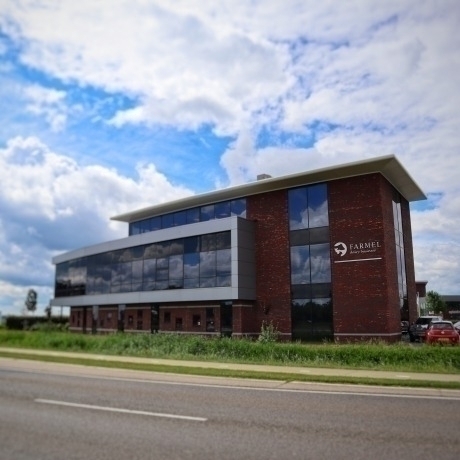 Our team
We have a very close team consisting of over 70 enthusiastic professionals. Our employees are motivated, approachable and reliable. We keep short lines of communication and we attach great value to personal contact and knowledge sharing. Farmel believes in personal responsibility at every level in the company. We have a flat, efficient organisation in which our employees have a lot of freedom and their personal development is stimulated. Also, we are always on the look-out for new talent to maintain our high level of expertise. We all share the same passion: being Moved by Milk.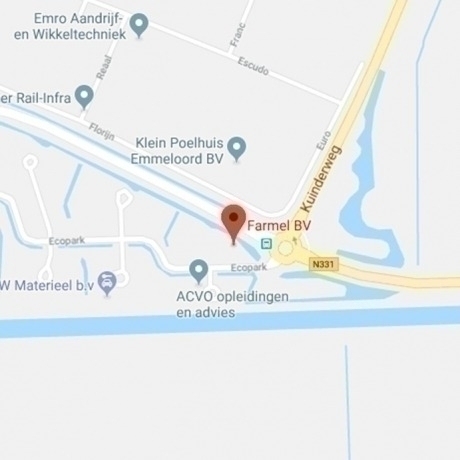 Contact
If you want more info, please contact us.

Farmel Dairy Business
Ecopark 75b
8305 BJ Emmeloord
tel. +31 527 630 500